How to Grow Vegetables

How to Grow Vegetables ... might be as easy 
... as vegetable plants going to seed this year.
Next year the volunteer vegetables are harvested from the back yard!
If only growing vegetables was this easy.

We vegetable plants like the idea of being cultivated and cared for by our gardener.
If the back yard vegetable garden plans are made wisely ...
... we will respond in kind with high yields of nutritious healthy vegetables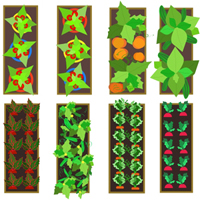 Planning to grow vegetables in a backyard garden goes like this
... Where ? ....
........ The garden location is important as we vegetable plants require at least six hours of sunshine
........ An available source of water for us vegetable plants to drink.
........ How far does the cook has to walk to pull the carrots for dinner?
          Oh well, exercise is good !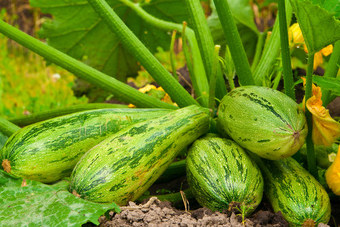 What will we vegetables be growing in?
 Will it be ....... 
....... a traditional back yard garden plot....
....... a container garden
....... or will our gardener try raised bed gardening?
 There is no right method ......
...... The choice will be the best situation for us vegetables and the gardener ......
...... considering the available garden space!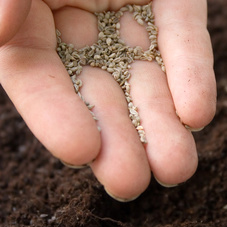 ... Why plant these or those Vegetable Garden Seeds?
Our gardener plants the vegetables he likes to eat. Ouch!!
That's okay.
His favorite is the Growing Potatoes !

We vegetables appreciate the big fanfare on our arrival at the dinner table.
The gardener's wife knows some good vegetable recipies to comfort us.


... When to plant us ?
How to grow vegetables in different seasons will vary.

... Spring gardening is usual.
...If gardening vegetables in the fall is planned planting times will vary.
... The same goes for winter vegetable gardening. Brrrr !
... Garden structures for protection from the weather should be included ...
...  when developing a winter vegetable garden design.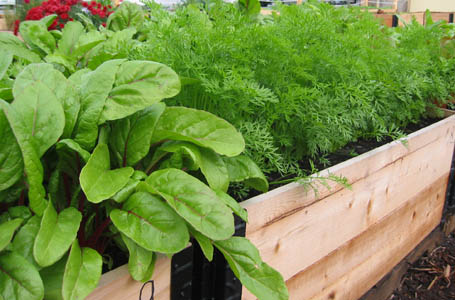 Some of our gardener's favorites when ...
... Growing and Gardening Vegetables ...

... How to grow vegetables ?
These skills will develop with the gardener's vegetable gardening experiences ...
... which includes the good vegetable gardening practices of  building and feeding the soil ...
... so we vegetable plants can eat ...... grow ..... and produce vegetables.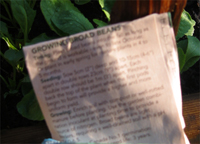 How to Grow Vegetables?



Read the Instructions !

New Varieties of Growing Vegetables  in Our Garden



Growing Asparagus

... Something new for our gardener !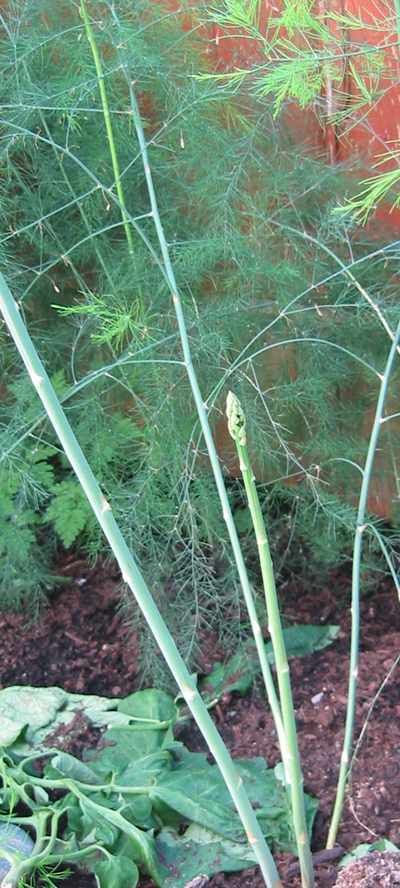 In doubt about how to grow vegetables ?
Beginning vegetable gardening ...... or an old pro ......

...... Read the back and front of the vegetable seed package.
When assembling tools or garden structures ......
...... our gardener does not read the instructions provided ...... 
...... but we always see him reading the seed package !
Even then he has a problem with vegetable plant spacing.
He plants us too close together!
No garden plan !
Inter planting?
Sometimes he is a slow learner!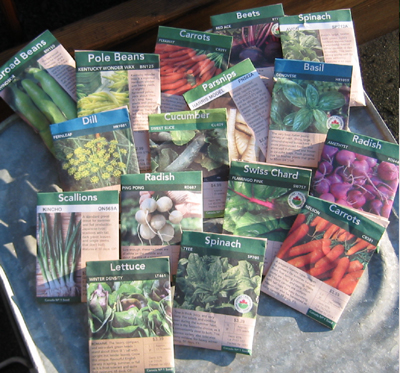 Just starting a vegetable garden ?
 
Plan only what can be cared for in the first year.
Do not go overboard.
Vegetables Gone Wild ........  Not a pretty sight !
Experience, desire and time available will let you know how to expand the plot ...
... for vegetable growing success in your back yard garden ...
... now and in future growing seasons.
Beginning vegetable gardening planning will  include ...
...  vegetable seed selection making easy gardening for newbies.

Seed starting directly in the vegetable garden will work well when spring gardening
including growing lettuce,  beans, radish, spinich, chard and beets.
Nursery vegetable plant seedlings may make for easy vegetable gardening
when growing tomatoes, peppers, cabbage, and eggplant.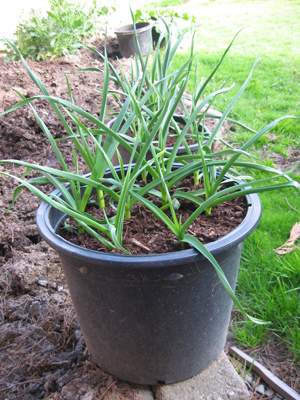 Grow Garlic   .. One of the easiest vegetables to grow ...
... plant garlic in November for the largest garlic bulbs.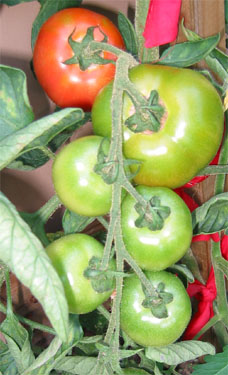 Growing and Gardening Vegetables is not rocket science.

This is obvious as our gardener is pretty good at growing vegetables.
Back yard gardening success is developed through experience over time.
Perfect vegetable growing conditions are usually not ideal in a backyard vegetable garden ....
.... or when small space gardening .... 
.... so adapt the space, the soil and the vegetable growing method.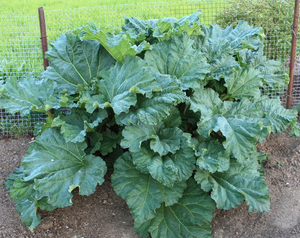 The best vegetable gardening tips will come from a veteran gardener.
There will one in your neighbourhood.
 Ask him for gardening advice about best to grow vegetables.
Although our gardener has many years experience gardening vegetables.
                                                                                                                                                                                              He still talks to others about ideas for growing vegetables bigger, better and more of us.
Companion Gardening has always eased the burden of some garden chores ...
... Recently we have heard him speaking of plant combinations .. plant companions and ...
 ... more intensive planting  in the new raised garden beds.
The ever changing tweeking of methods of Backyard Gardening ...
... makes gardening vegetables interesting and fun.

Return to top of How to Grow Vegetables page.




More articles about Growing Vegetables ... How to !
Raised Bed Gardening
› growing vegetables