Vegetable Garden Pests




Vegetable gardeners ....





Did you know that common vegetable garden pests can be doing good





and be pesky too ?





Common Garden Pests ... good bugs or bad bugs?

    Yes, some of these vegetable garden pests can have dual roles ...
... others are all round bad guys.
.... common or uncommon .... if these hungry beasts are eating us vegetable plants ....
.... we know pest control is needed in the garden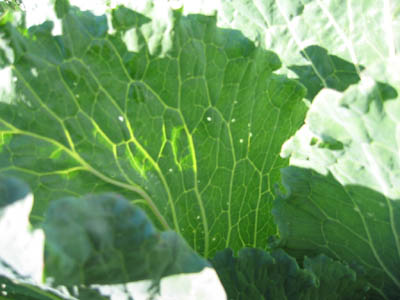 On the dark side are these troublesome fellows.
Our Gardener ... can be the worst on our list of vegetable garden pests  ....
.... in the opinion of us garden vegetables that  is ...
He has been creating garden paths in garden to prevent soil compaction ...
... by planting several rows of vegetables between the paths...
... he s able to work these beds within beds easily
He has been a garden pest of the 2 legged kind ....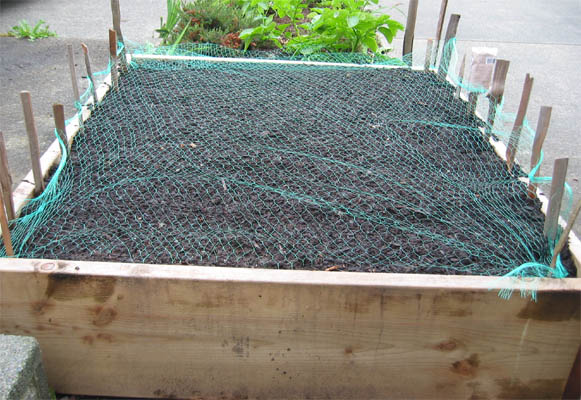 What about 4 legged pests ?

Himself is also involved with this troublesome creature...cats...he has three !
They think the raised bed garden is their personal potty ...

... How many times have they rearranged the rows of newly planted vegetable seeds ?
Other 4 legged Squirrels, skunks and raccoons ... thieves,nibblers, and bandits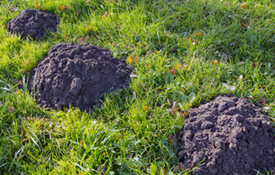 Know of any gardeners with moles ? ....
.... not a beauty spot but an annoying tunneling creature
      that pushes up garden soil mounds in lawns and gardens.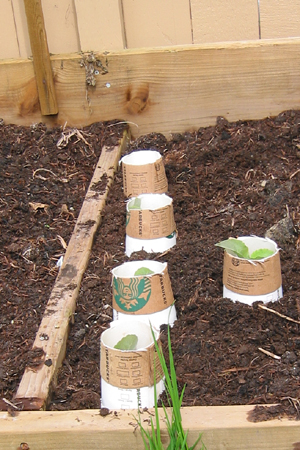 Some common vegetable garden pests that
               eat the growing plants ...
               .... cabbage loopers
               .... cut worms
               .... aphids 
               .... and more
             Introduce other insects .... ants introduce aphids
              Carry viruses leafhoppers, aphids and thrips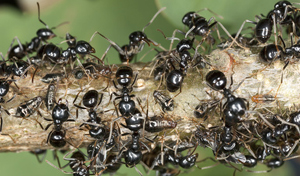 Garden weeds can be quite persistent
and keep our gardener doing garden weed control.
Mulching vegetable garden plants ...
... prevents weed seed germination ...
... our gardener saves time and energy ...
... Garden Mulch ...
... A replacement for garden hand tools?

Birds can be vexing.
They eat newly planted vegetable seeds....
.... or become thieves ...
.... when straw-berries and other soft fruits ripen.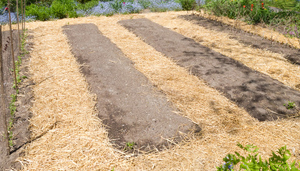 Vegetable plant diseases .... these are on the dark side only ....
 
 
.... parasites causing club root
.... fungus causing mildew
.... Tomato blight
.... Viruses
.... wilt



Mollusks .. Garden Slugs and Snails ..
.... common garden pests ... 
.... eat their way through the vegetable garden.


On the Bright side ... while being pesky ... 
... some of these garden bugs, creatures and people are helpful.
Our gardener .... plans, builds the garden soil, rotates crops, chooses quality garden seeds ...

... feeds the growing vegetable plants looks after  garden weed control ....
 
... a busy fellow looking after us vegetables !
House pets ... cats take care of rodent control ... dogs are a good cat deterrent.
Moles move and mix Garden Soil providing aeration ...
... the zillions of creatures in the underworld have an oxygen supply.
Helping with vegetable garden soil preparation !
This is helpful to all of us vegetable garden plants.
Garden Insects like ants, ground beetles, and

earwigs ... aerate the garden soil ...

... they also clean up garden and soil debris ...

... helping the decomposition of organic matter.


Birds eat bugs and can help with vegetable plant pollination.

Slugs and snails are good for the garden soil processing organic garden waste ...
... they help build Organic Compost.


Vegetable plant diseases have no bright side !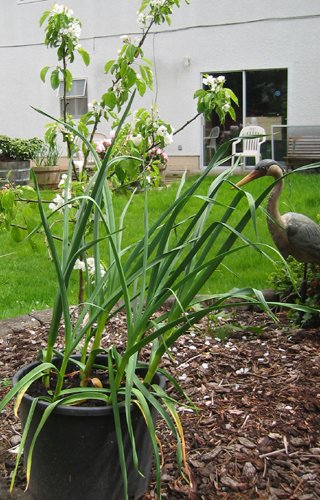 Our gardener seems most concerned about
     any vegetable garden pests that will be pesky to our friends ...

... The growing cabbage plants ...  or the growing potatoes.

... Above all he keeps an eye out for Tomato Pests

Vegetable gardening pest control ... Our gardener says identifying garden pests is important ...

Know who will be ... left alone ... controlled ... deterred ... eliminated ...
... and which remedy to use ? ...


... garden hose .. hand picking caterpillars .. cover plants .. rotate crops ..
... biological pest control .. garden soil improvement ... or  companion planting ...
... Growing Mint ... it's fragrance deters the white cabbage butterfly or ...
... Grow Garlic to discourage aphids.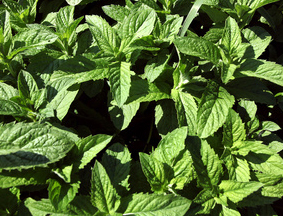 If unsure of what vegetable garden pests need to be dealt with
... ask ...

... Ask the neighbourhood expert ... our gardener thinks he's one !  ...

... or the local gardening supplies shop ... how to manage the common garden pests.
They may answer with the suggestion to look at  ...
Companion Gardening ... methods of gardening vegetables.

Miss something ?  Go to Top of Vegetables Garden Pests page
Raised Bed Gardening
› pests & disease