Vegetable Garden Tips
While trying to Keep it Green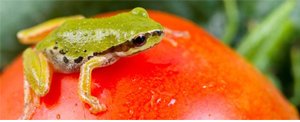 Kermit the Frog was not speaking of vegetable garden tips and information when he said ... 

..." It is not easy being green ".

Green gardening is not as difficult or complicated as some might lead us to believe.

.
.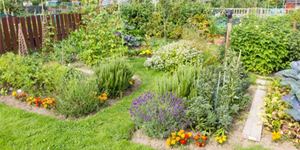 Our gardener says ... Keep it Simple ...
... no chemical fertilizer ...  no herbicides ... no pesticides ...
... Look around ... take care of it !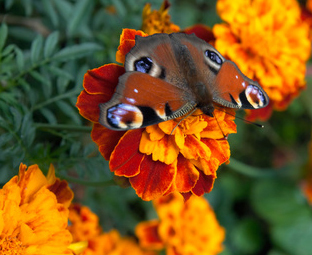 His, Vegetable Garden Tips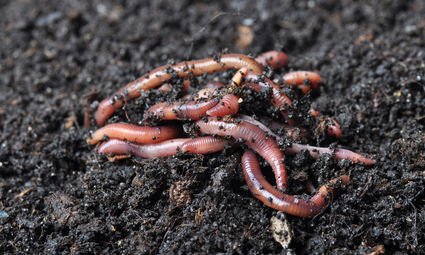 Easy guidelines our gardener recommends for gardening organic whether ...
... Raised bed gardening ... no dig gardening ... garden plot ... or growing vegetables in containers

  Build the vegetable garden soil ...
            ... Feed the creatures of the underworld
            ... Minute living factories feeding the garden soil
            ... Worms might be brown but they are green !
                 ... organic gardening compost ... animal manure ...
                 ... natural non chemical manufactured fertilizer
                  ... A three or four year rotation of vegetable types and families
                      through the vegetable garden

                      decreasing plant disease and garden pests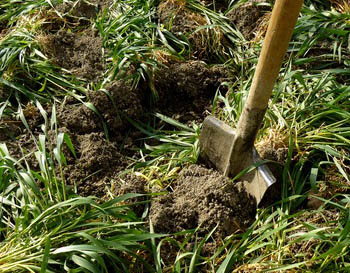 Cover crops and green manure 
                ... soil compaction and erosion are reduced
                ... breaks up the soil deep down drawing moisture and plant nutrients to the surface
                ... plant matter is added to the vegetable garden soil
       Choose and plant organic 
 
       ... vegetable garden seeds and transplants of the highest quality ... do not be stingy !
               ... disease resistant hybrids are okay when green gardening ...
               ... strong rooted grafted plants too !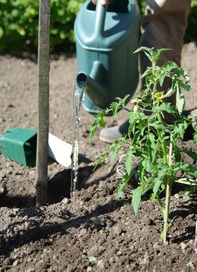 Water wisely and efficiently ... preserve this precious resource.
                 ... Hand watering is best ... drip irrigation for large gardens
                 ... the base of vegetable plants is where the water should go ...
                   ... especially watering tomatoes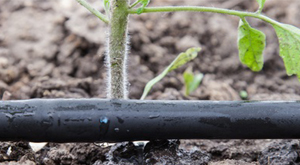 Garden mulch ... an organic blanket.
                 ... keeping heat in the soil in cool weather ... the opposite in the heat
                 ... blocking light from weed seeds preventing germination ... fewer garden weeds
                 ... retaining moisture ... conserving sometimes precious water
         Organic pest control a must do when organic vegetable gardening.
                   ... Invite the  beneficial insects into the garden
                        especially bees the pollinators and ladybugs, they love aphids.
                    ... hand pick insect pests and squash them
                    ... Garden weed should be pulled by hand 
                         later in the season remove their flower heads preventing them going to seed.
                      ...Garden mulch prevents weed seeds from germinating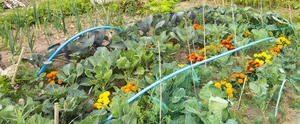 Of our gardener's vegetable garden tips seen through these pages ...
...

If in Doubt Ask
Ask the neighbourhood expert ... there is always one there !
Or ask the folks at the local gardening supply shop.
Both will know good things about how to grow vegetables in the area.
         Plant more than vegetables
                 ... Flowers attract birds and bees ... the pollinators
                 ... Companion plants attract beneficial insects
                 ... compliment natural and existing trees and shrubs
                  ... Vertical growing plants along with the short guys allows good air circulation
                  ... Plant vegetables with short maturing time between rows of late harvest vegetables
                      preventing weeds from growing and loosening the soil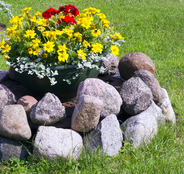 Less lawn more vegetables ... some flowers too.
                 ... Vegetable garden size adequate? ... Plant trees, shrubs and flowers natural to the area.
        Invasive plants should not be planted or encouraged.
                  ... in our area English Ivy, Holly and blackberries
                 ... Fall clean up ... earth turning ... mulching for winter
                 ... A head start on next year while helping mother nature.
          Our gardener says do not bite off more than you can chew ...
                   ... Take time ... Grow with the garden ... use common sense
                       If it is not safe for him ...

                 ... Is it safe for us vegetables?

                         This is bad for all !

Apparently home gardener's use of harmful pesticides is much greater than that by farmers !
What does that say? ...
... If all urban gardeners did their bit ... this statistic would improve.
This could be the most profound of all vegetable garden tips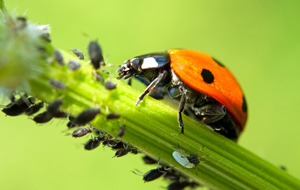 All these vegetable garden tips try to keep things green when possible.

We vegetables in the garden know that organic vegetable gardening ... 
... allows himself to grow food that is healthy.
while helping Mother Nature care for our place on this earth.
Miss something? Return to top of Keeping it Green Tips page.

Raised Bed Gardening
› vegetable garden tips and keeping it green