Vegetable Gardening

           Vegetable gardening in our yard is Raised Bed Gardening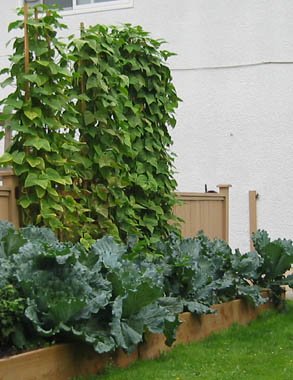 Ask our gardener ...  Why raised bed gardening?

He will answer,
" Raised garden beds create perfect garden sites ...
                             ... Making it easier to learn how to grow vegetables ".

As folks explore these pages we, the garden vegetables,
will be telling of our gardener's, How to Grow Vegetables Journey.
Some good and other not so good adventures.
From tasty miniature carrots growing in containers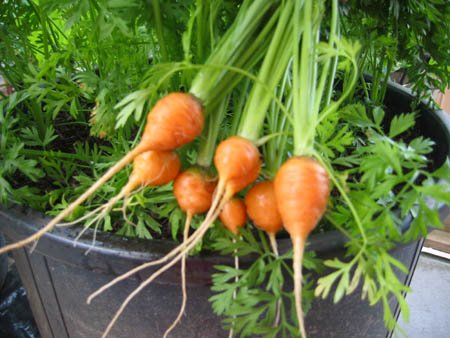 To bitter cucumbers growing in the next can over !





On to the beginnings of growing asparagus in a raised bed.



Just starting a vegetable garden?

A raised bed garden in his backyard meant overcoming poor growing conditions ...
... a high water table ... soggy poorly drained garden soil conditions.
Thus the garden soil was jacked up and raised garden beds created.
Raised garden beds can be as simple...
... or as complicated as you wish or need them to be.
This depends on the vegetable gardener's circumstance
...  soil health
...  garden area available
...  growing conditions
...  irrigation and drainage needs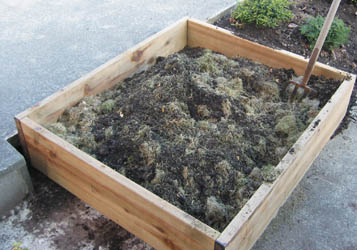 Some backyards have great locations with good conditions for growing vegetables ...
... If so ...
... our gardener says go for it as is
He also says, although raised garden beds are not the be all and end all of growing vegetables ...
... There are other great growing methods as well ...
... from a garden plot to no dig gardening ...
... Growing vegetables in containers and apartment balcony gardens.
But if the garden site needs a boost ...
... What a way to learn how to grow vegetables ...
... All vegetable growing conditions made perfect in raised beds.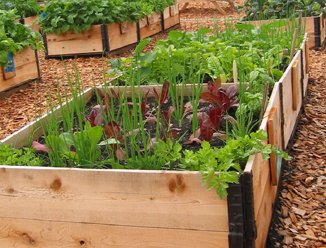 Raised bed gardening or not ...

... How to grow vegetables is a skill.




These skills develop with the gardener's ongoing gardening experiences ...
... which include the good gardening practices of  building and feeding the soil ...
... so we vegetable plants can eat ...... grow ..... and produce vegetables.
Of all the vegetable gardening tips out there ...
... Our gardener says when in doubt, Ask !
... Gardening information is available at the local gardening supply shop or
    Ask the neighbourhood expert ...
... There is one in every community that knows the local gardening scene.
... Take advantage of someone else's place on the how to grow vegetables learning curve.
Have a look at what our gardener thinks are the Easiest to Grow Vegetables.
Small space gardening ? ... He has some great Container Gardening Tips
Miss Something? Return to the top of Raised Bed Gardening home page.
Starting a home vegetable garden might be as easy as vegetable plants going to seed this year.Next year the volunteer vegetables are harvested from the back yard!
Great vegetable garden soil is the first commandment of organic vegetable gardening.
The vegetable garden design should be simple, says our gardener.His vegetable garden plans are based on 4 guidelines.Some fixed and unchangable.While others he tweeked
How to Grow Vegetables might be as easy as vegetable plants going to seed this year.Next year the volunteer vegetables are harvested from the back yard!
Vegetable gardeners....Did you know that vegetable garden pests can be doing good as well as being pesky ?
Kermit the Frog was not speaking of vegetable garden tips and information when he said " It is not easy being green "
A kitchen herb garden and growing herbs gives great return on investment.Just starting a vegetable garden? Get great gardening value per square foot in the first season planting herbs.
The Gardening Blog keeps you up-to-date with all additions and changes to the raised-bed-gardening.com Web site. Subscribe here.
About us ... Our gardener started Raised-Bed-Gardening.com because of his interest in backyard gardening.
Contact Raised Bed Gardening.com ... Les and the vegetables would like you make contact.
raised bed gardening-disclaimer and copyright information
It is important that you read the privacy policy. We recognize that your privacy is important. This document