Raised Bed Gardening


in our backyard vegetable gardens & why.



Why raised bed gardening in our yard?
Our gardener prefers to use this organic vegetable gardening method .... 
....  he avoids poor drainage and a high water table.

Now he is growing vegetables year round ....
.... using these jacked up vegetable beds





The highway of growing vegetables ... Raised Bed Gardening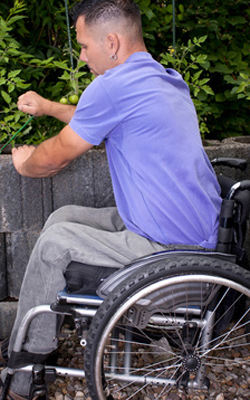 good deep growing soil  where none currently exists

 better drainage

 maximizes garden space allowing more intensive gardening

 isolates weeds  and pests

 allows easier access

 rotate crops OR rotate soil easily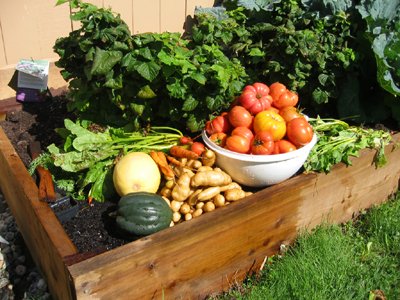 Elevated garden beds can be simple as a garden plot ....
.... with the vegetable garden soil mounded up ....
.... elevating it 6 or 8 inches above ground level. 

Garden structures to hold the soil can be home made ....
.... pre manufactured garden beds or gardening containers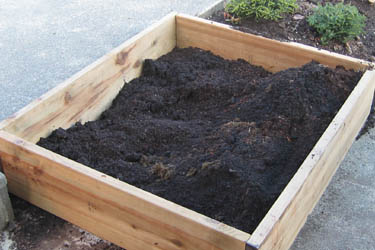 Until this year our gardener was  growing vegetables  in a garden plot and jacked up beds

In the new backyard garden design  (as well as some of his front yard) ...
... He is making plans for elevated beds and container vegetable  gardening.
.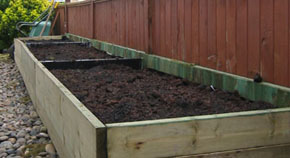 Vegetable Gardening Soil ... Key to Organic Vegetable Gardening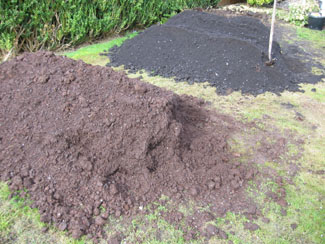 This year the existing garden plot had humus rich garden soil added to it ...
... increasing the soil level by 8 inches .

A good crop of spinach , beets , and chard grew in this raised bed ....
.... growing tomatoes here was his best ever harvest.

Another home built boxed garden produced great carrots , pole beans and squash ...
 ... the growing cabbage is a winter variety.

Our gardener tried to over maximize the growing space in this elevated garden plot.
... the parsnips are lost somewhere in the cabbage !! 
Do not be tempted place vegetable plants too close without a wise inter planting plan.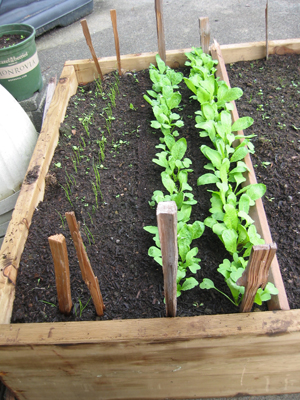 By the way a new box was just built , using 2 X 12 X 12 cedar ...
... for  vegetable gardening this fall and winter.
What will grow at this time of year(September) you ask ?

Our gardener just planted scallions , radishes , spinach , chard and purple sprouting broccoli
We will see how this fall and winter garden grows !

The credit for a good fall / winter crop may go more to the weather than the gardener.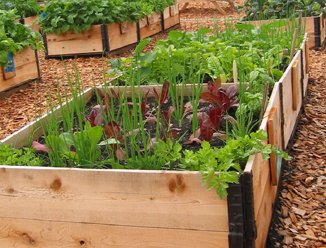 Our gardener .... I ... We .... Us .... What is this ??

... We are the vegetable plants and are keeping track of our gardener's backyard gardening experiences !

... Good and not so good !


Gardening this way does not change good vegetable growing principles.

We vegetable plants growing in a this higher perfect garden soil ... 
... or our gardener sleeping in a raised bed ... 
... does not matter as long as all are healthier and happier !
Miss something? Return to top of Why ?  Raised Bed Gardening Page

raised bed gardening

›
starting a vegetable garden
› why raised bed gardening?